Ideally located in the heart of the Alpilles Regional Natural Park, the 5-star hotel is a slow life harbor, teaming up with « Les Merveilles », the specialist of well-being and tailor-made retreats.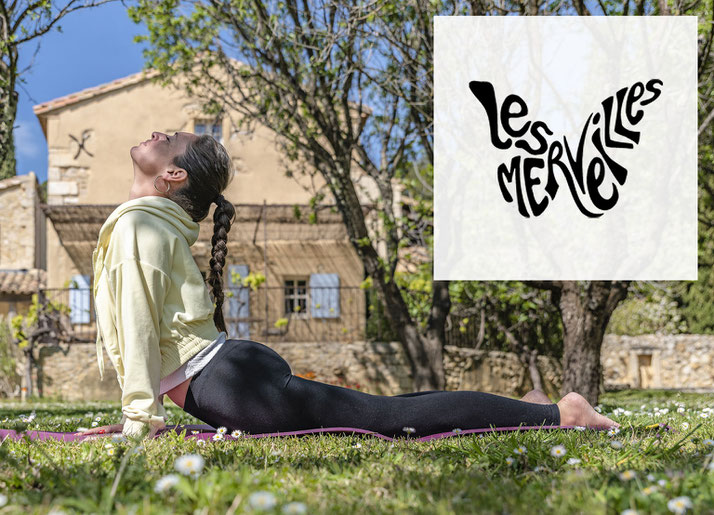 Yoga, meditation, therapeutic treatments, philosophy and hikes: 2 to 5 days programs aiming towards a global wellbeing, apprehended with respect of each body and metabolism diversity.
The immersive program of « Hameau des Merveilles » invites you to discover nature, breathing, walking, therapeutic art, yoga and meditation. Listen to nature, find your pace, treat yourself right, eat well, open your senses. 
As a specialist of yoga retreats in exceptional settings, « Les Merveilles » work with the best masters. Each of them highly qualified in different disciplines: massage,  yoga, meditation... 
• To listen to oneself and take care of oneself
• Breathe better, sleep better and eat better
• Create a connection with oneself and others
• Set body and mind in tune with the seasons
The different programs adapt to the needs of each: to go alone, to two or with friends, on a weekend at the hotel (from Friday evening to Sunday afternoon, maximum 6 people) or immersive retreat (4 nights and 5 days in the Provencal mas privatized, maximum 12 people).
Who are the Hameau des Merveilles retreats for?
• Alone, it is the ideal formula to make a real break, to take stock, to find stable bases for the body and the mind, to make a cure of sleep ...
• With two, it is a favorable and privileged moment to meet,  to tighten the bonds: in couple, between friends, between mother and daughter ...
• With friends, this is the opportunity to share "wellness" activities together, under the sign of slowlife and in a setting where nature predominates.