On June eleven, chef Christophe Chiavola invites his dear friend Benoit Vidal, 2 Michelin star chef from Val d'Isère, to cook with him. Expect authenticity, finesse and generosity on the menu.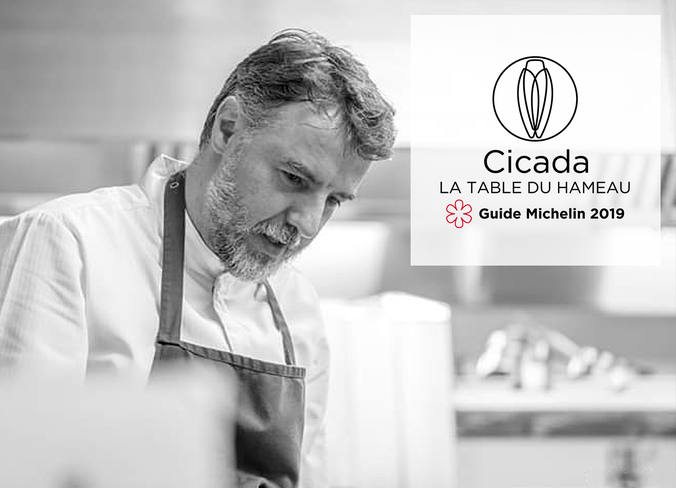 It is indeed and exceptional evening, but most importantly a friendly event that the happy guests of Cicada, La Table du Hameau will enjoy on June eleven. Both chefs are Perpignan natives and great admirers of triple Michelin star chef Michel Bras, from Laguiole. Both also share a passion for aromatic, avant-garde and generous cuisine. 
Chef Benoit Vidal started his career early and made it through a long series of prestigious houses:  alongside chef Michel Trama in Pymirol (2 Michelin stars), with Michel Guérard in Eugénie-les-Bains (3 Michelin stars) or Régis Marcon in Saint-Bonnet-le-Froid (2 Michelin stars), just to name a few. He then opened his own restaurant in Val d'Isère, in a charming high perched chalet Savoyard.  It only took him a year to get his first Michelin star, and three years later he naturally got his second one.
Together, the two friends have developed a long and delicious menu, where the Alps' products make a surprise visit: crayfishes from the Leman lake and char, another local fish from mountain lakes. The char is prepared with a carrots and ginger reduction and orange tree peel oil, while the crayfish goes with broth and fragrant woodruff, an altitude flower whose perfume is reminiscent of Tonka bean. Meanwhile, Christophe Chiavola sticks with the Mediterranean, preparing Camargue oysters with cucumber and lime, or red mullet served with fennel and fish gravy, with beets and elderberry foam. Meat is not forgotten, with half smoked pigeon breast, with cocoa and offal gravy, white asparagus and buckwheat, a dish signed by Benoit Vidal.
Expect a beautiful night of delicious discoveries, reservation is highly recommended.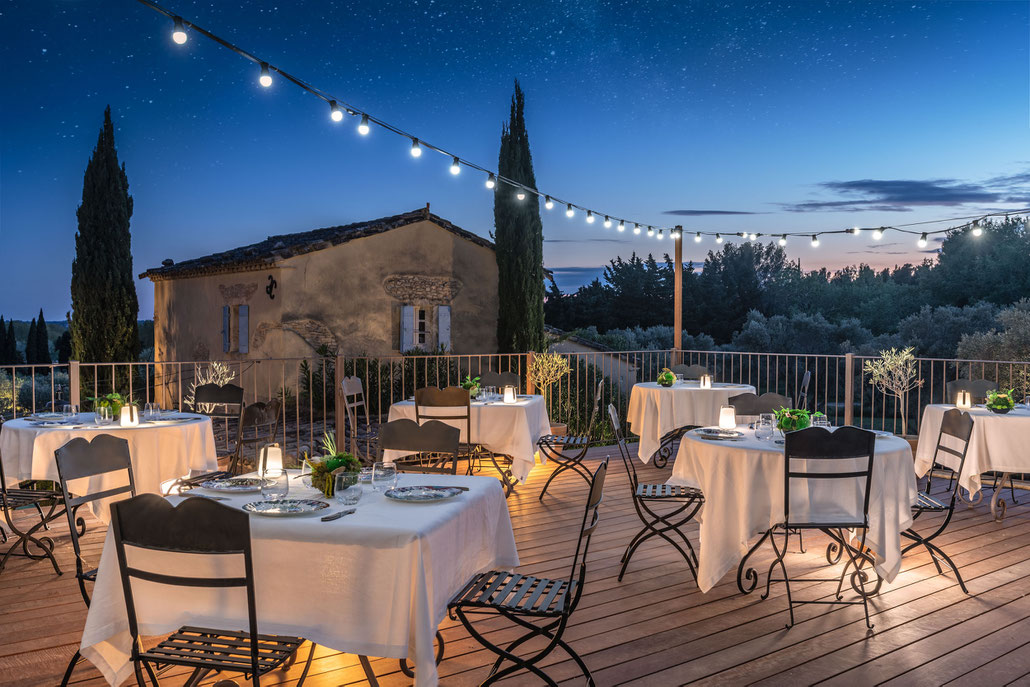 The terrace of Cicada, overlooking the plain of Crau, welcomes you from June 1