The unavoidable food truck parked on the Place of Hameau also benefits from the Indian summer and extends its opening until September 29th.
Diners can continue to indulge in the pleasures of a summer and friendly cuisine from Friday to Tuesday.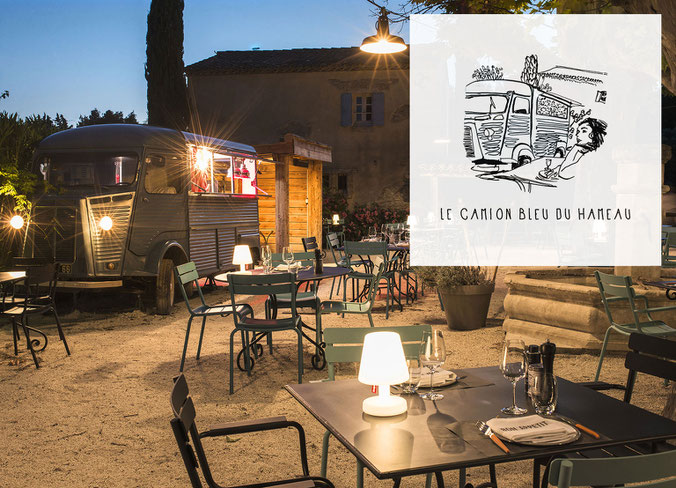 An iconic machine: Citroën Type H
With its vintage, old French movie looks, this iconic van recreates the festive ambiance of a summer Sunday on the village square. The iconic Citroën model truck "salad basket" opens its counter all month of September around the beautiful ancient fountain and under the welcoming shade of plane trees. 
Chef Christophe Chiavola has elaborated a user-friendly, casual-gourmet menu, for any kind of mood. From the simple wooden plates of Iberic pork, to share with no fuss and a few glasses of wine, to more elaborate dishes, such as the slow cooked octopuss, sided with citruses, mesclun and chimichurri, there is something for everyone. It's an easy and tasty menu, with a choice of barbecue-roasted pieces, fresh and crunchy salads, with herbs coming right out of the Hameau's vegetable garden, and a nice fish selection, renewed daily. Vegetarians and vegans will be happy to eat generous servings of slowly roasted and well-seasoned vegetables. Wines are organic and easy to drink, perfect for a hot summer night.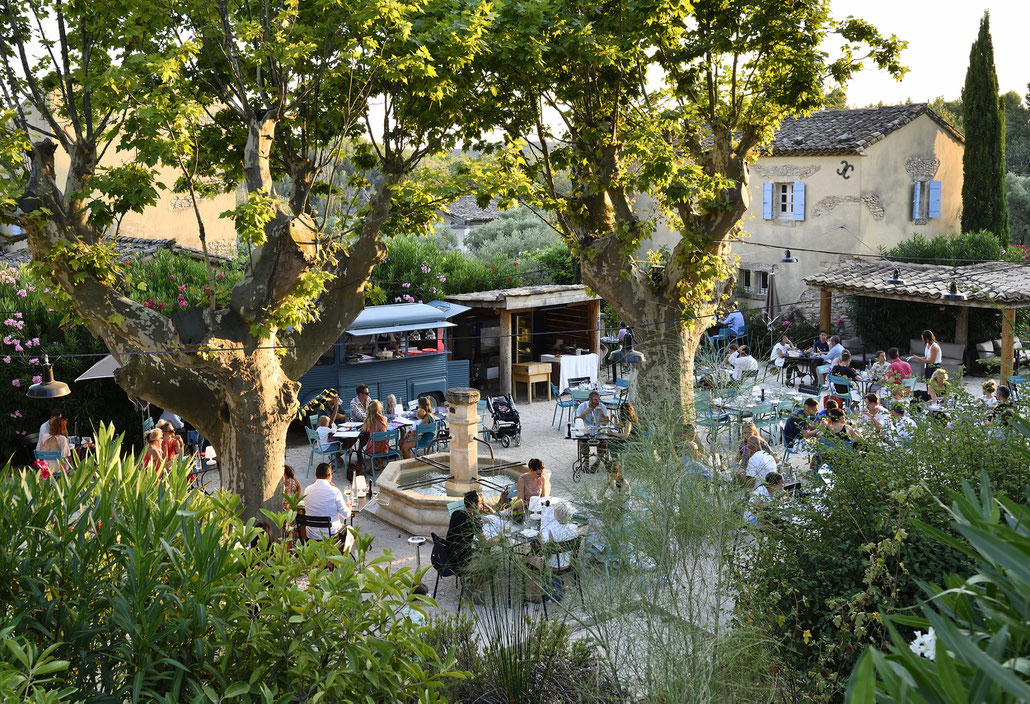 Le Camion Bleu welcomes you for your group meals
Seminar, business lunches, birthday parties or family reunions, the entire Camion Bleu team is at your service to receive groups for lunch (minimum 25 guests at noon) and dinner with a formula at 39 € per person honor, as always, local artisans.
Starter
Marinated octopus, citrus, mesclun, chimichurri
or
Tomatoes, burratina, garden basil, pine nuts, parmesan
Dishes
Back of auction, roasted Alpilles tomatoes, Hameau olive oil puree, sucrine, light aioli
or
My dad's lamb, grilled potatoes, roasted thyme vegetables, sucrine
Desserts
Organic ice cream
or
Provence and seasonal fruits, lime, Italian meringue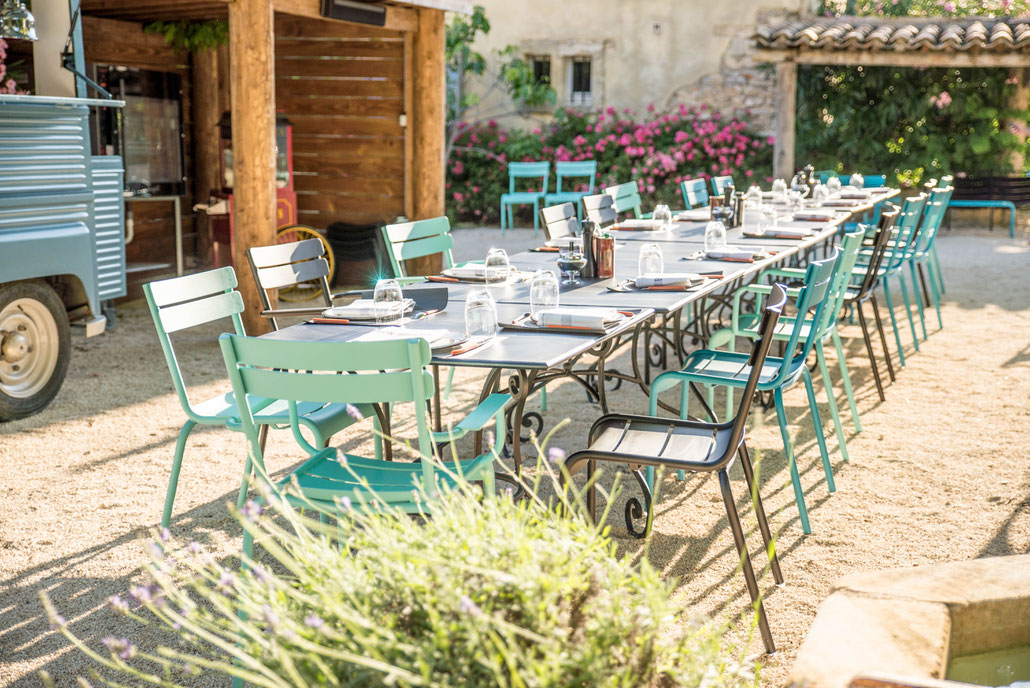 Meet at the Place of Hameau from Friday to Tuesday from 19:30 to 21:30.