Back in June 2014, Le Hameau was doing his grand re opening with a fresh vision and a friendlier and less elitist take on French luxury. Vintage furniture, collectible convertibles, art gallery, concept store, book store, artists' residencies, yoga retreats, green friendly and ambitious gourmet table which led to a Michelin star… These are just a few of many reasons to celebrate 5 years of a 5 stars hotel like no other.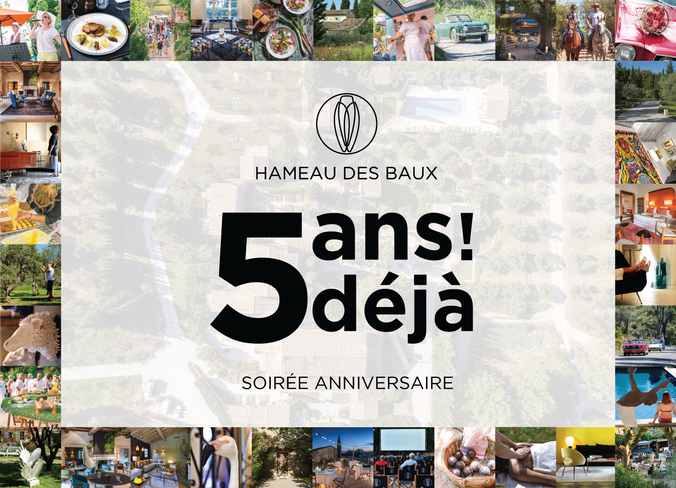 Be there on June 22! Party starts at 7 O'clock with complementary drinks on Cicada's terrace, overlooking the Crau's lowlands. Later guests will gather around the fountain and the Citroën foodtruck to dine on a special menu. Gypsy band Vagabontu, led by trumpet player Ghita Lorga, will entertain the guests with their repertoire of East European traditional tunes. A lottery and many other funfair games are to be expected, in a casual and friendly village-like atmosphere.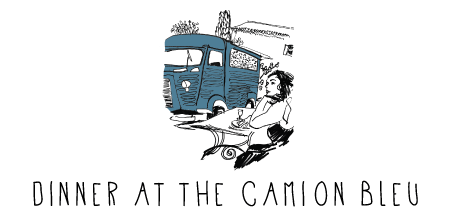 55 euros per person (excluding drinks). Menu served from 20:00 on the Place du Hameau. Mandatory reservation.
Foie gras, prawns
Lawyer, passion
Alpilles' lamb shoulder, confit and smoked on the roasting pan
Carrot with Sancho, pomelos, marjoram-flavored juice
Birthday cake
Strawberry, verbena, lemon
5 years ago, Hameau des Baux was opening with a new concept.