For this new cook-off edition, Chef Chiavola has invited a very dear friend of his: chef Mirer from Michelin starred restaurant Les Bories, located in the scenic village of Gordes. Together, they have imagined a one-of-a-kind menu, created especially for the event at Cicada. A 100% creative collaboration, expect sparks and surprises!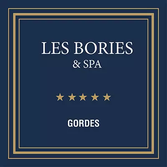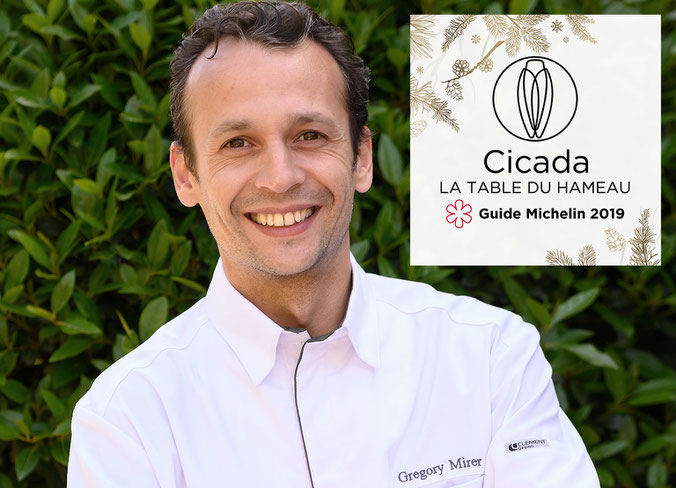 The year is coming to an end, and Chef Christophe Chiavola chose to celebrate with his dear friend Chef Gregory Miller, the master chef of restaurant Les Bories since 2015. Gregory has previously worked in Michelin starred restaurants only, noticeably with Joel Robuchon or Mauro Colagreco, whose restaurant Mirazur was awarded "Best restaurant in the world" in 2019. Unsurprisingly, he also bears one Michelin star in his own restaurant. "This "starred" training has taught me rigor and respect for the product" he says. "I describe my cooking as "instinctive", according to what I will find the very same day at the market. I buy seasonal, local products and try not to transform too much the main ingredient. I'd rather intervene more with the seasoning and sides." 
For this December 4 edition, the two chefs will work in osmosis: "we will cook the appetizer together. The menu has been created with le Hameau's atmosphere in mind. I tried to adapt my cooking to Christophe's style, while staying true to my own signature. All the courses I will serve that evening will be special creations for Cicada. It will be a moment of amusement, friendly sharing". Christophe Chiavola agrees: "All the platters will be created especially for this cook-off. They will not be featured in Cicada's usual menu. This dinner is a challenge, meant for those who expect the unexpected." We strongly advise to book a table. 
MENU IN SEVEN SERVICES
95€ excluding drinks
Chef's soup, by Christophe Chiavola
Sea urchin, passion, cumin, by Gregory Mirer
Saint-Jacques, butternut, rum, bergamot, by Christophe Chiavola
Langoustine, grape, kumbava, ginger, yuzu, by Gregory Mirer
Hare, seaweed, oyster, parsnip, strong juice, by Christophe Chiavola
Jerusalem artichoke, apple, by Gregory Mirer
Citrus, champagne, Timut pepper, by Christophe Chiavola