From October 13th to November 25th, the Hameau des Baux proposes well-being weekends for all its customers, in order to get back on the path of serenity. These special offers are entirely free for any customer making a reservation for a lunch or a room – just the best way to enjoy the Alpilles' highlights.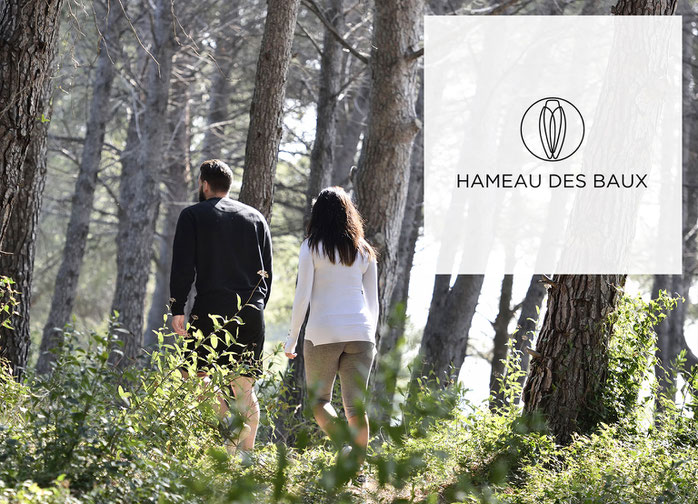 As the cold days arrive, we are already getting tired and deserve some attention for ourselves. Is the opportunity to groom for the festive season through an effort of wellbeing and global healing.
Saturdays at 14:30, a hike
Starting from the Hameau takes us on the trails of the Alpilles' Regional Nature Park, a great opportunity to enjoy fantastic landscapes during a moment of relaxation. Our guide, a local connoisseur, knows everything about the geography of these little mountains, will help you to fully enjoy the natural beauty of the site. 
Sunday, at 11:00, a yoga session
What's better than a yoga session in the open air among almond trees? What to energize his body gently, and enjoy nature in the ideal conditions of the late season. Well-being guaranteed!
From October 13st to November 25th, for any overnight stay in the Hameau, a lunch at Cicada or a Sunday brunch, enjoy free hiking or yoga sessions.

A "Nature" Hotel
Always willing to match its touristic offer with its natural and cultural environment, the Hameau became an active member of the chart "Regional Nature Park Values". Knowledge and respect of the wildlife and flora, sustainable management of natural resources, especially water, as well as an environmentally respectful agriculture are at the core of this project. This commitment is present in every aspect of the hotel's accommodation offer. Chef Stephan Paroche's menu highlights local products, vegetables and aromatics coming from the Hameau's vegetable garden, seasonal products such as Alpilles' hazelnuts, rabbit or red kuri squash. The wine list, exceptionally rich in natural wines, is curated by Jérôme Rey, a cellar master from Toulouse and specialist of these additives-free wines for 20 years.