Young photographer-author graduated from the National School of Photography of Arles, and artist in residence at the Hameau des Baux in 2016,
Jonathan Llense exhibits his work at La Galerie du Hameau until June 15, 2017.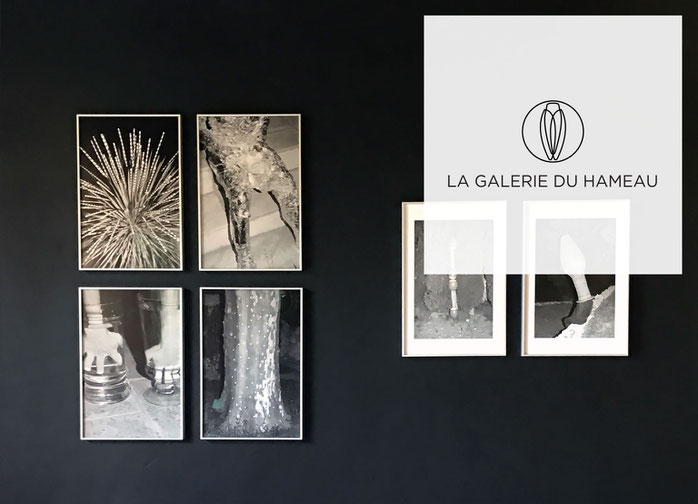 Every year, young authors-photographers from the National School of Photography in Arles are staying in residency at Hameau des Baux and cast a personal, sensitive and bright eye over the site. For three weeks, Hameau des Baux is their playground. No boundaries: just freedom! The only requirement: to take photographies in the hotel premises. Their visions are so different, from their approach to theirs techniques or their treatment, that the results are really astonishing revealing a diversity of views. Then they showcase their work at Hameau des Baux fom mid-March to mid-June and at L'Avant-Goût du Hameau from mid-June to the end of October. An opportunity to help the young creation.
Jonathan Llense is a contemporary photographer and plastic artist. Born in 1984 in Lille in the north of France and graduated from Valenciennes Fine Arts School (FR) in 2010, he is then graduated from the National School  of Photography of Arles (FR) in 2013.  An alert pictures collector, he determines  the visual systems, default shapes, arrangements and deflections whose evocative power lie in the recurrence of  compositions and gestures he combines with reality. In 2013, he has achieved a residency in Deauville where his work « Le Crew Normand » was showcased during the festival Planche(s) Contact. The same year, he has showcased a personal exhibition « Libre Service » at the Espace Van Gogh in Arles as part of the Itinerant Gallery. In 2014, he has participated to the collective exhibition « Inside/Outside territory » during the UNSEEN Photo Fair in Amsterdam. At the same time, the exhibit « DISPONIBLE-553201-8056 » at Ifal Gallery in Mexico City was introducing his plastic work, created during a four-months residency in Mexico. In 2016, his work « L'Heure du Tigre », in partnership with Hameau des Baux, was published by FP&CF editions.
Jonathan Llense and his "hour of the tiger" makes us shudder under the eye of this amphora of wicker. While waiting for your visit, discover in image this exhibition-sale open to all in the Bastide of the Hameau of Baux.